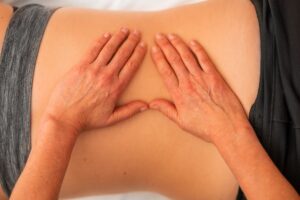 Therapeutic massage is an important part of your health and wellness plan. It can help you when you are injured, stressed, in chronic pain, or simply in need of a little relaxation and balance. Ongoing massage therapy can help you achieve a preventative approach to your health & well-being. Massage techniques most commonly include pressure and compression, kneading, fractioning and mobilizing to improve the health and condition of the muscles, tendons, skin, fascia or connective tissue of the body. Our experienced & professional Registered Massage Therapists will carefully customize a massage to best suit your needs.
REGISTERED MASSAGE THERAPISTS ARE SKILLED AT TREATING A WIDE RANGE OF CONDITIONS INCLUDING:
Sprains and strains

Trauma (e.g. motor vehicle accidents)

Tendonitis & Muscle spasms or spasticity

Post-operative care and rehabilitation

Sports/athletic injuries & Back pain

Muscular tension headaches & Arthritis

Psychological impairments, such as depression and anxiety

Muscular tension and pain (eg neck)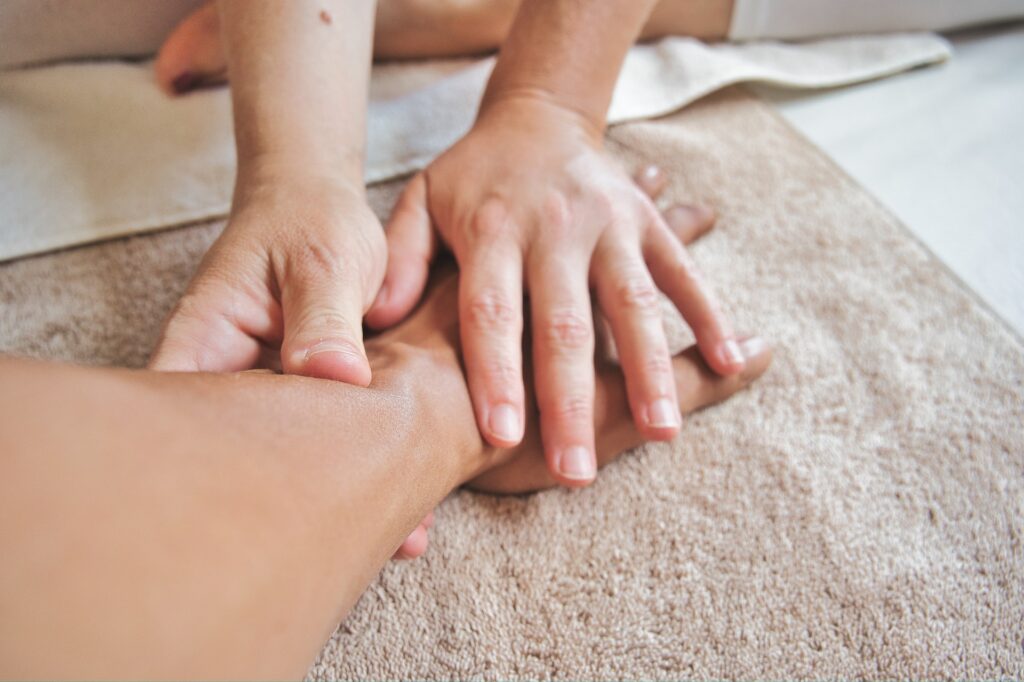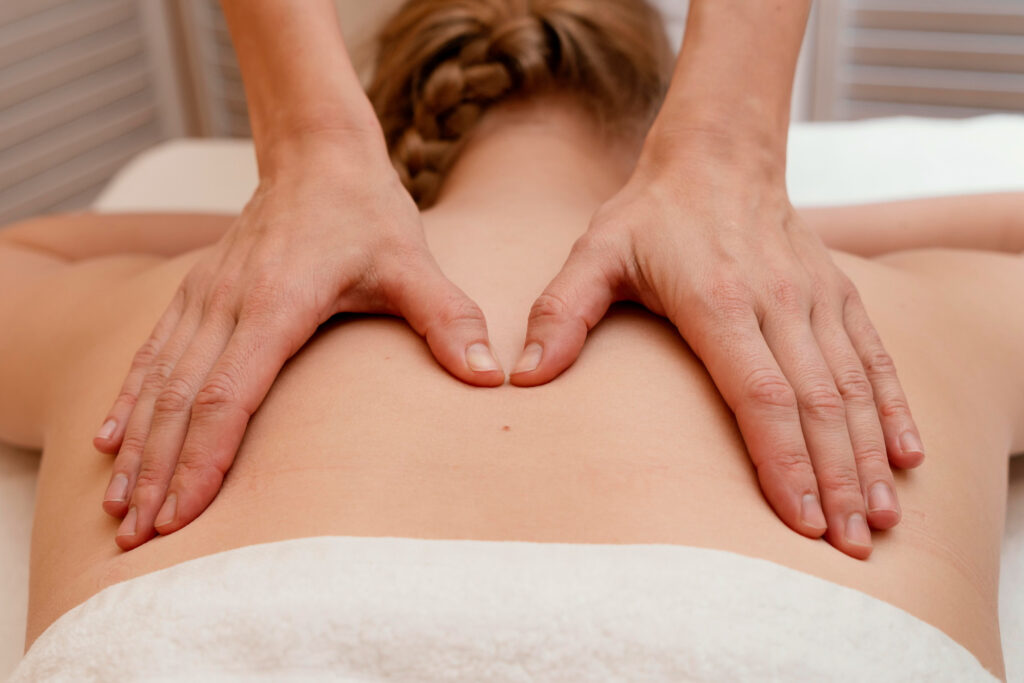 WHAT ARE The BENEFITS OF MASSAGE THERAPY?
Massage therapy is relaxing, and it certainly feels good, but there are many benefits to massage of which you may not be aware. Massage increases blood supply, oxygen, and nutrition to muscles, tissue, joints, and the vital organs, and improves circulation throughout the body. This helps muscles to recover more quickly from exertion and fatigue (especially useful after a strenuous workout), and helps to relieve the pain and discomfort associated with muscle tension, fractures, sprains, sciatica, and stiff joints.
Find The Best Massage For You Today
The perfect massage to relieve various types of pain and discomfort. We look into the more detailed aspects of your everyday life and/or the injury to find the root of your pain and create a custom treatment to help you recover.
Deeply Relax with our traditional full-body massage. Your professional massage therapist will utilize the most effective techniques for you to decrease muscle tension and pain.
Muscle knots, Trigger points? Don't let them hold you back with our Deep Tissue Massage. Our RMT's will apply firm pressure and deep strokes throughout the troubled areas to decrease muscle tension, pain and restore your Range of Motion.
Sports Performance Massage
Massage Therapy is a great addition to any fitness routine! Our therapists have provided service to national-level athletes in various sports. Stop pain and discomfort before it stops you.
Myofascial Release Therapy
The technique focuses on pain believed to arise from myofascial tissues — the tough membranes that wrap, connect and support your muscles. During myofascial release therapy, the therapist locates myofascial areas that feel stiff and fixed instead of elastic and movable under light manual pressure. The focused manual pressure and stretching used in myofascial release therapy loosen up restricted movement, leading indirectly to reduced pain.
Don't allow pain and stress prevent you from living your life.
Whitby's Best Massage Therapy Experience is here to help!
Getting started IS SO EASY!
Simply clink the "Book An Appointment Online" Button below It takes you to a page where you can fill out the form and send it to us. You can also give us a call or send a email to us with your preferred Therapy and time you would like.
We know that part of the challenge of taking care of yourself is actually making the time for yourself. Congrats for that! We are located in the South West corner of the Kendalwood Park Plaza in Whitby. If you need help with directions give us a call
Pain sometimes starts so gradually that you eventually forget what "Good" feels like. Let us remind you of that amazing feeling. Improve your range of motion, decrease muscle pain, get a great night sleep, use less medications and enjoy life with less pain and/or discomfort.
We're here to help. Don't hesitate to Contact Us.
Check out what our Patients think
Here is what they had to say on Google